The Dead Sea.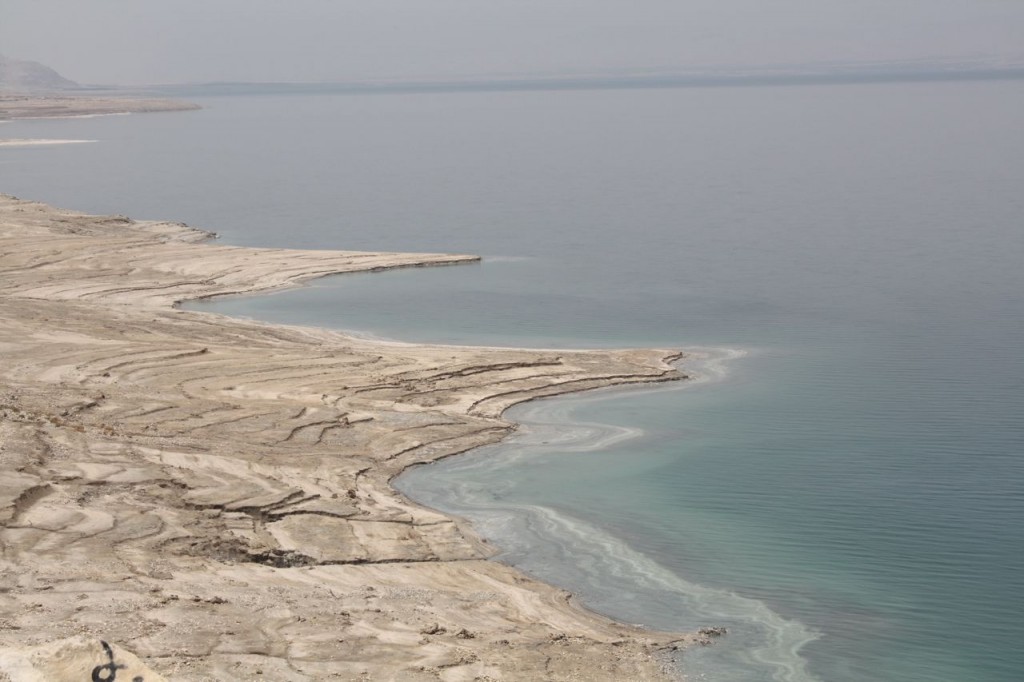 Nestled amid the stark beauty of the Judean Desert, this is my favorite place in Israel, bar none.   Not just for the sea itself, which for people like me who don't float (really – it's not just that I don't know how) is a miracle of buoyancy, and not for the amazing way your skin feels once you've washed off the minerals and salt post swim, but for the desert as well.
Now this is a place with some spiritual mojo.
I don't consider myself a desert person, but the Judean Desert is different.  Being here, one immediately understands that if you were going to wander solo for 40 days and nights, reaching out to something greater than yourself, this would be the place to do it.   It is enigmatic and compelling – and hard to accurately describe.     As my daughter said, "I don't know.  There's just something about it."
En Gedi, which is a resort/kibbutz in the Judean Desert on the shores of the Dead Sea, is my destination of choice for our next trip to the Holy Land.    A week spent alternately hiking the ravines and swimming (floating!) in the sea?
Heaven, right here on earth.