One of the most difficult things to achieve (at least for me) in photos is symmetry.  Sometimes this is due to circumstances beyond my control – a stray leaf, a break in a facade, etc.   But often it is due to my own error –  maybe I think I'm looking at something straight on, but then in the photo I see the off angle or the 'thing' that doesn't match.
While we were in Vermont, before picking Maya up from NBTSC, we spent part of the day driving around looking at covered bridges and taking in small town fairs.   At one of them I took this photo of the local church.  I haven't edited or cropped it in any way.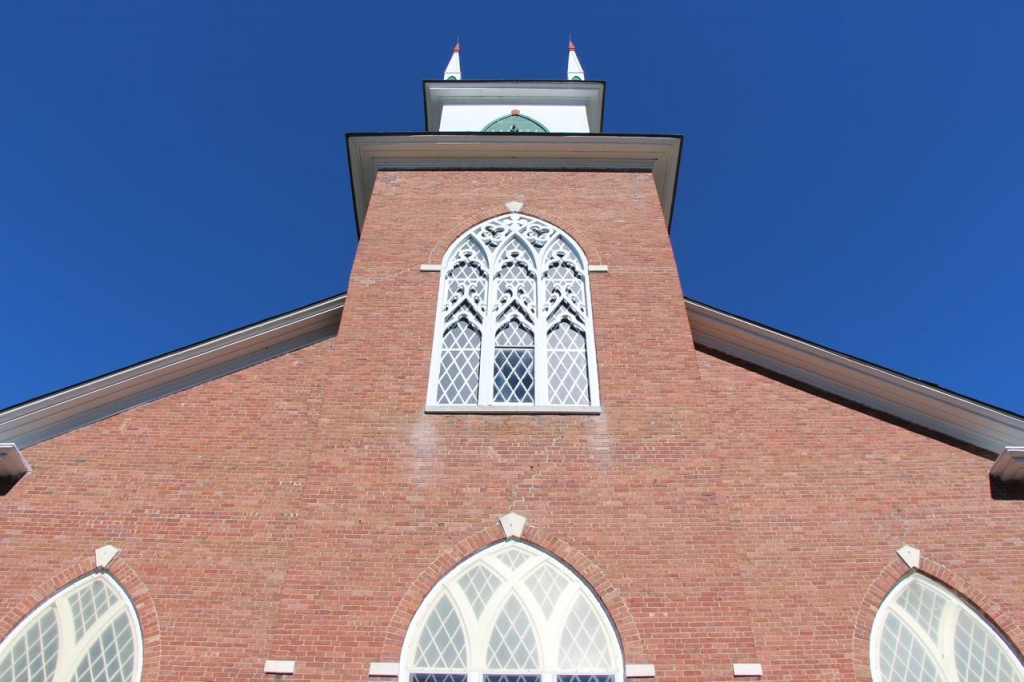 This is as close to perfect when it comes to symmetry that I've ever gotten.  It's not 100% – there is a shadow that doesn't match and a few millimeters more of brick at the bottom on one side, but that's it.
What is it about symmetry that is so appealing?  Sometimes I love the offbeat and the abstract, but there is something reassuring about the plain and solid symmetry of this small brick church and the clear blue sky above.