Yesterday was Ben's birthday, and as we've done for the past couple of years, we went bowling.  Maya and I were the cheerleaders, as we both have weird shoulder issues at the moment (long story, not worth the effort) and of course I used this as an excuse to take a lot of photos in the somewhat dimly lit space that is Bowl-Mor lanes.
This is one of the pics I took of Maya: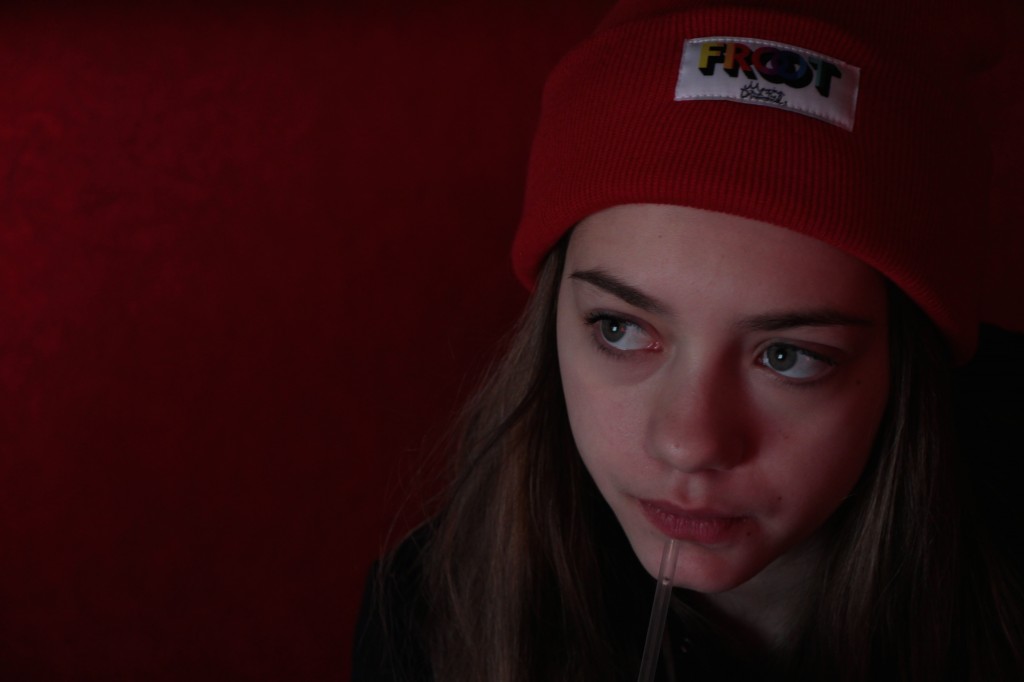 It's a good photo, I think.  (Those eyes!)  I liked how the red of her hat was almost but not quite the same shade of red as the booth in which she sat.  But I wondered how this photo would read in black and white.  Normally all you have to do is completely de-saturate the photo in editing mode to make it monochromatic, but when I did that, this is what happened:
All the reds are gone, but everything else remained.
And I kind of love it.