Yesterday on Facebook I wrote that you know photography has become an obsession when you have a nightmare in which a friend survives a fall from the Empire State Building, but the upsetting part is that your camera malfunctioned and you missed the shot!
I left out that in said nightmare my friend was dressed in a Santa suit.   It didn't seem relevant to the main point of the post, but there it is.  You may analyze at will.
This morning I woke up with the lyrics of an 80′s pop hit buzzing through my head.   You all remember this one, I'm sure.  It dates back to 1985 and synthesizers factor heavily.  (Also, the video is fantastic – early MTV, big hair, bad costumes, the works).   Here it is for your enjoyment.   Animotion!
So between bizarre nightmares and weird 80′s lyrics, I'd say I'm officially obsessed.   Yesterday, for fun, I spent almost 2 hours down at the southern tip of Manhattan, taking photos of the walkway and NY Harbor. (For the record, this is time that in the past 3 years would have been spent blogging, which explains my recent absence from this site…)  Most people on the boardwalk were focused on the big draw – the Statue of Liberty – but although she is quite photogenic, I was looking for something else.  The photo that most people don't take because they are so busy looking at Lady Liberty.
It wasn't 100% successful.  I didn't get the photo that screamed "That's the one!", but after almost 500 frames, I came away with a few that weren't bad.   Part of the obsession thing is never being satisfied, right?
This definitely qualifies.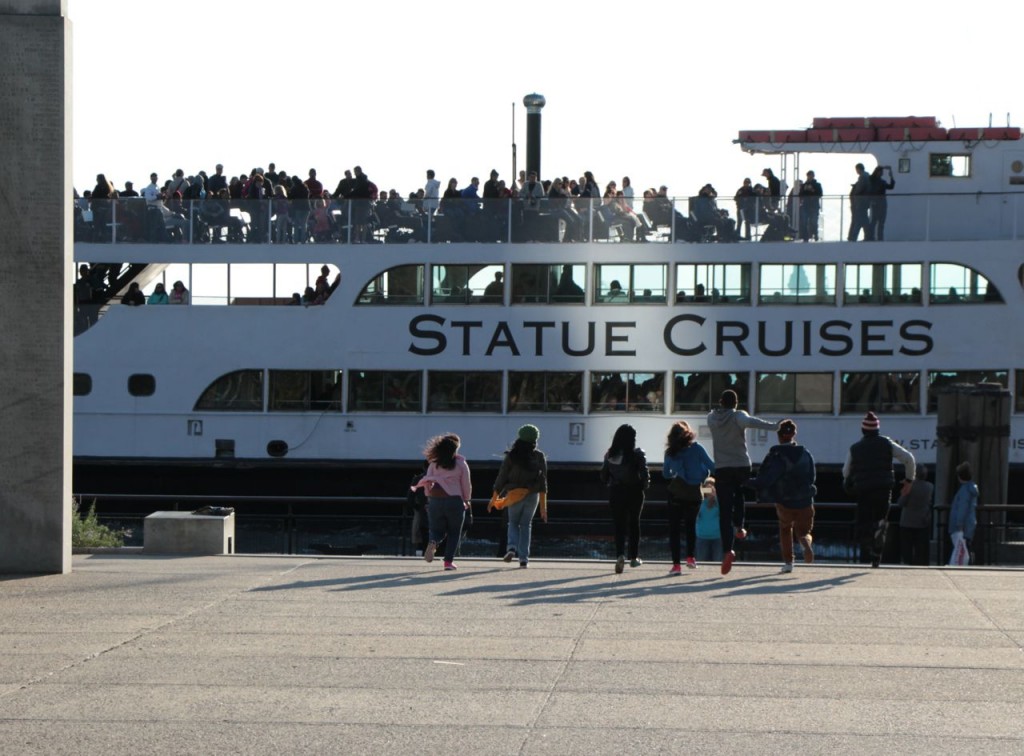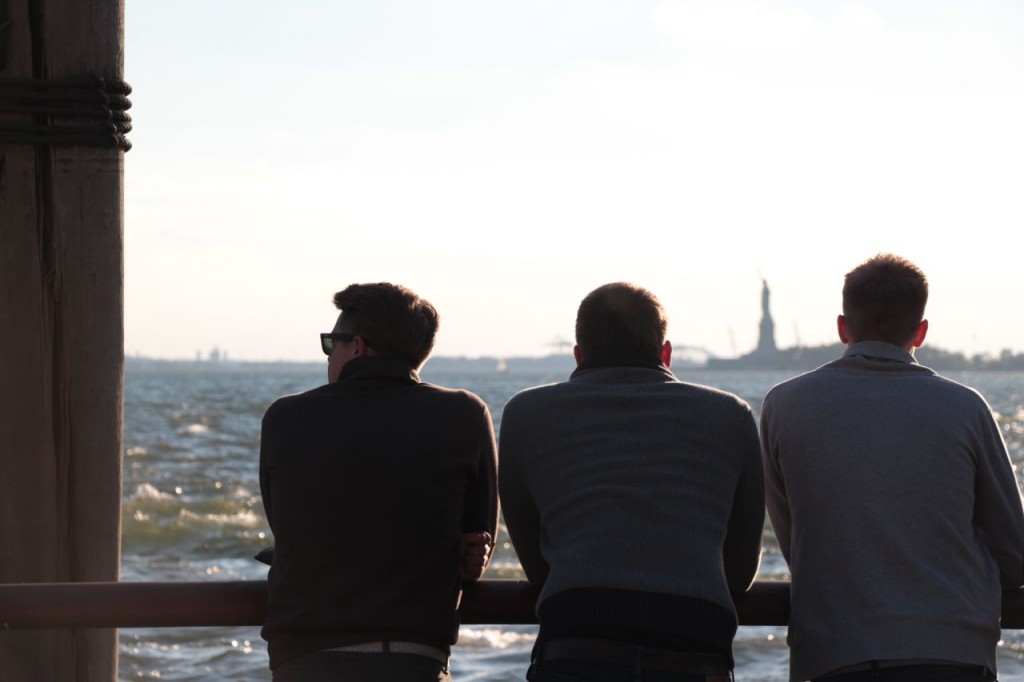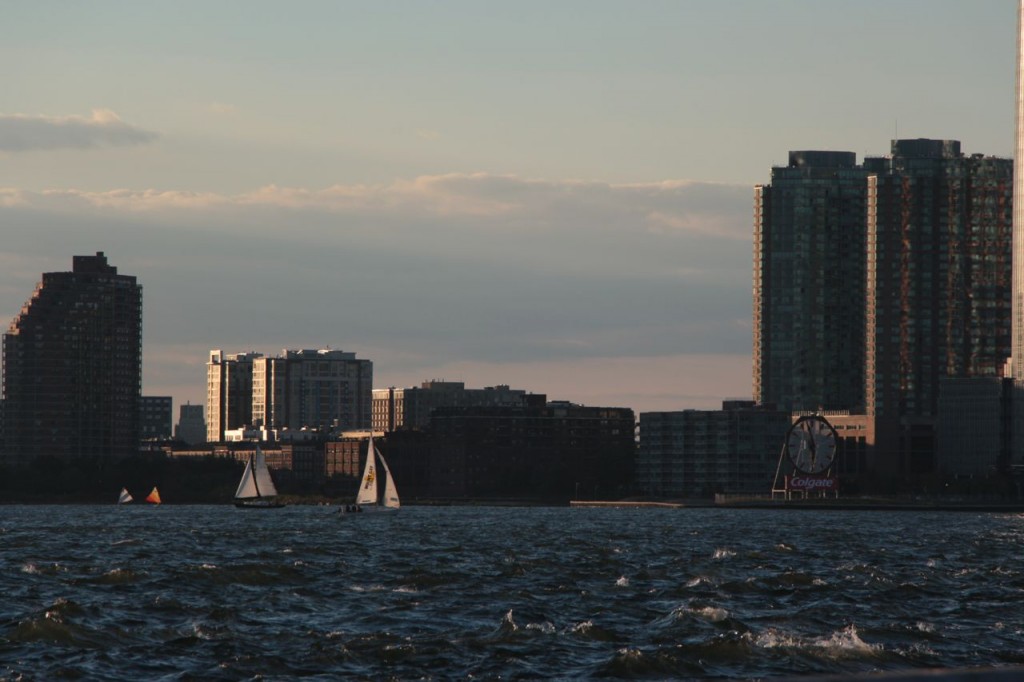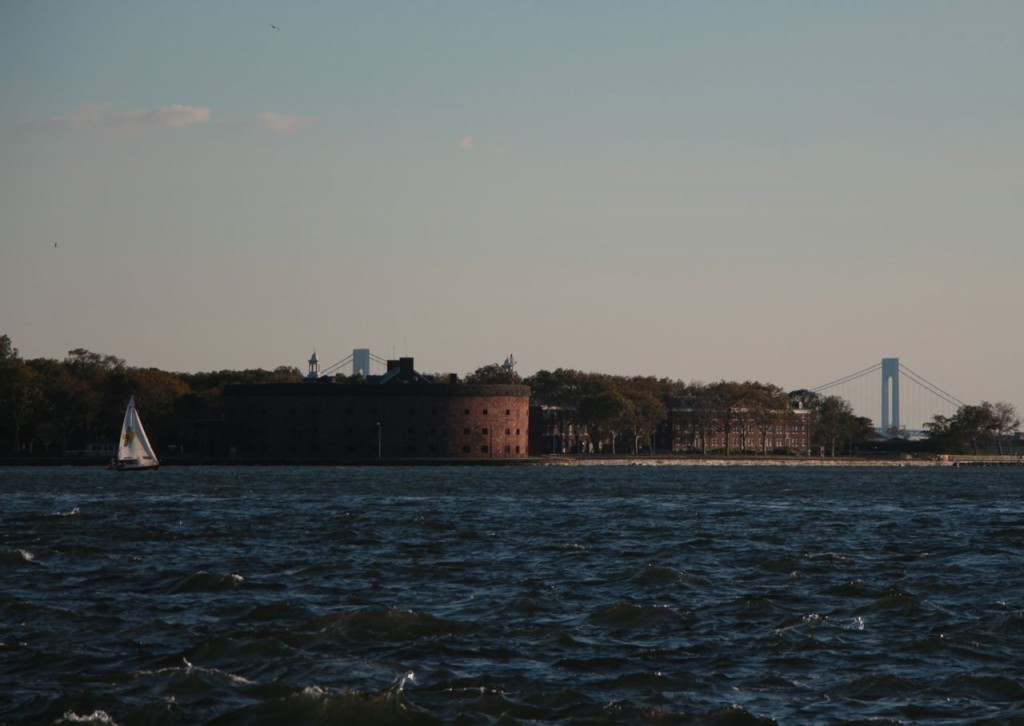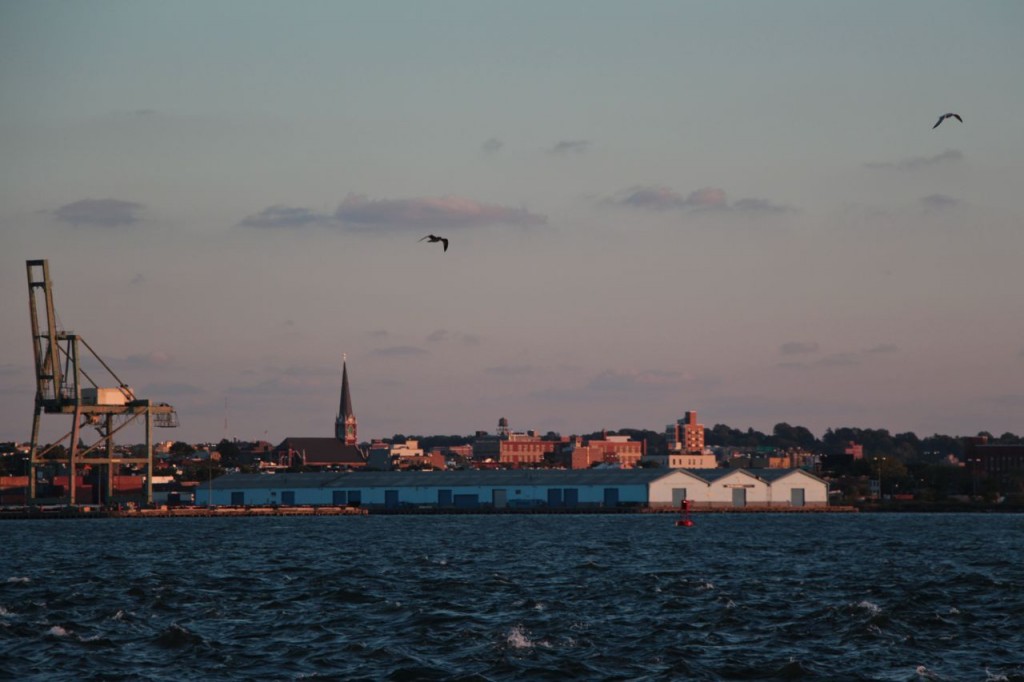 And one of the Lady, just because.