My Mom is visiting for a few days.  She flew in to LaGuardia on Thursday afternoon and, well, there are never more taxis in one place than waiting in line at the taxi station at the airport.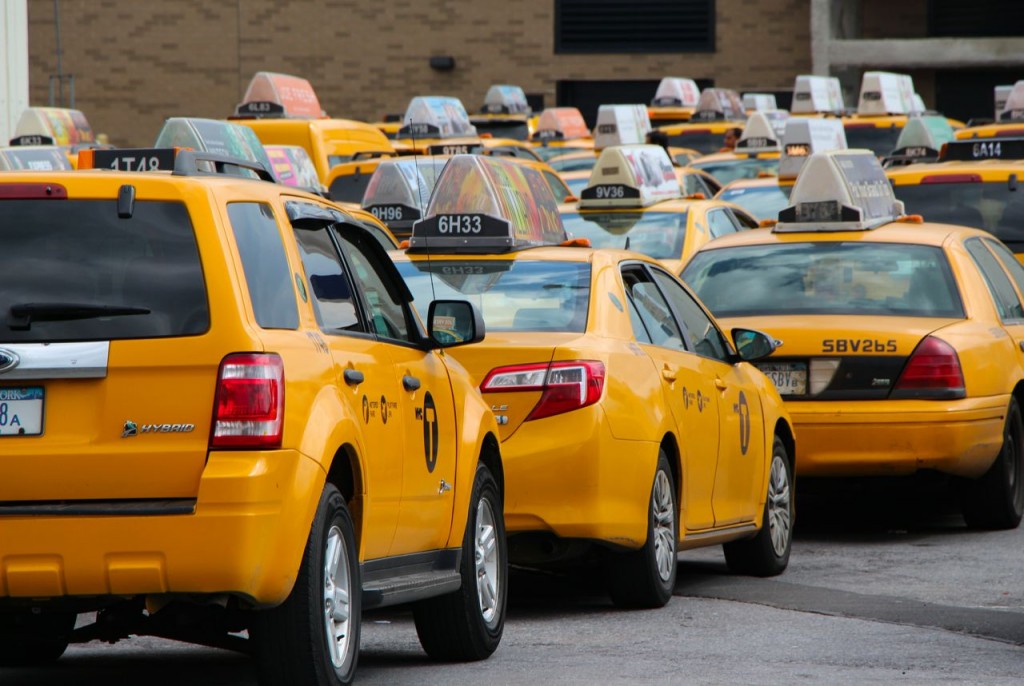 Since she's here, I roused myself at earlier than my usual hour to go out for breakfast. Which meant the sun was still fairly low in the sky as we walked back through Lincoln Center, which made for great silhouette shots of people on their way to school or work.
In this one, it's all about the red bag.  (As my friend said on line, a little red goes a long way.)  Although a close second is the guy who is either hailing a cab or doing an impromptu Saturday Night Fever tribute.
Happy Saturday everyone!