Maya & I, along with a couple of her friends, went out to Coney Island today.  While they spent the afternoon on the rides, I spent it armed with my camera.
It's been years since we were there, and I was looking forward to the shabby chic of the place as I remembered it; but when Astroland gave way to Lunapark a few years ago, the result was the removal of (almost) all things shabby.
So instead of peeling paint on carnival faces of old, you see this: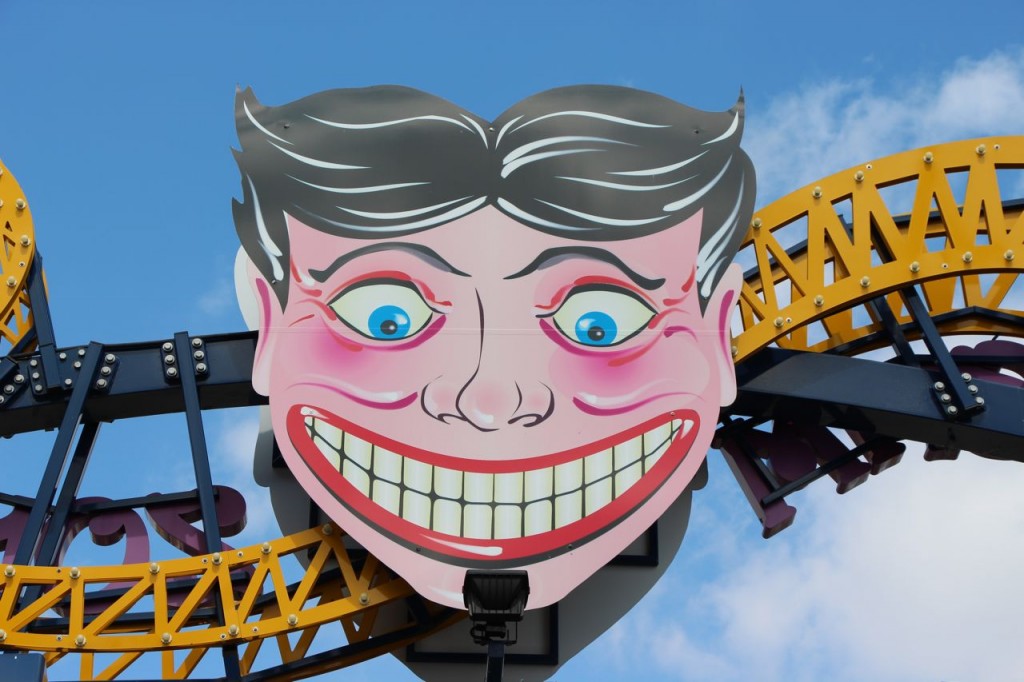 All the new probably makes for a more pleasant overall experience – the rides themselves are definitely a step up –  but less interesting photos.
Luckily, a few vestiges remain.   The Wonder Wheel, some side shows and of course, the Cyclone.   I sought those out as well as a few additional remnants saved by others with a soft spot for kitsch and peeling paint.   Here are the results: