Wow, lately this is like my sewing and book blog….
Today it's more sewing, as in scarves made from old t-shirts.  Infinity scarves, though that really doesn't matter when they are made of t-shirt material…
The first one was assembled in about 10 minutes (not kidding) on the day we took Maya to the Marina & the Diamonds concert in Central Park.  I was feeling that my outfit needed something….. Something turned out to be this: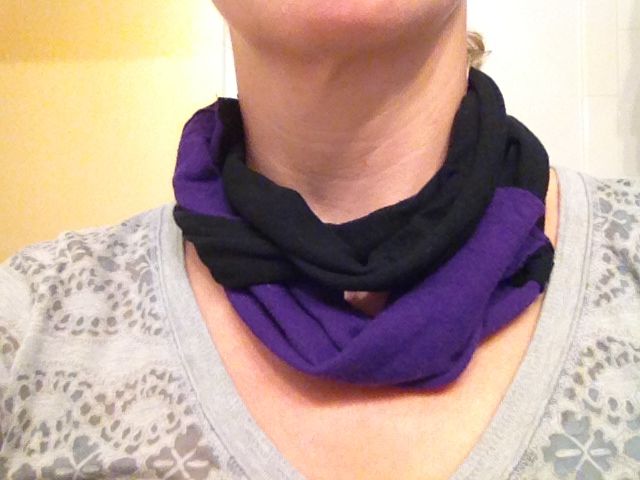 Since I love t-shirts, the softer the better, this is a great way to recycle my faves into something else I love.  And these scarves are so lightweight that you can wear them on all but the hottest days.
That said, if you need a little more substance, for style or warmth, you can double up like this: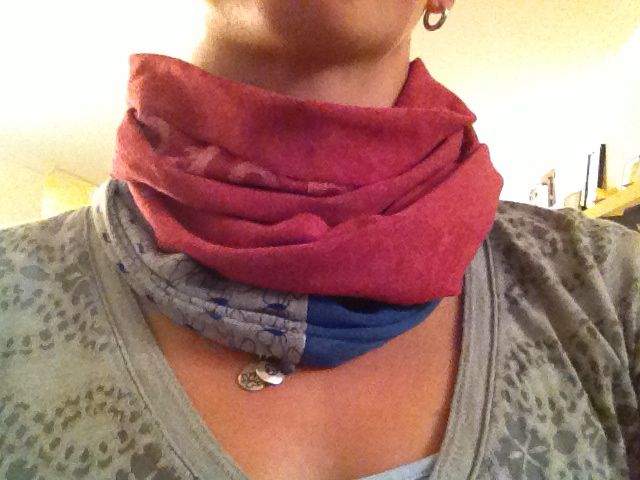 I made both of those scarves today, though they took a little longer than 10 minutes each. Not much, but a little.   The red one is made from a t-shirt I bought at a Broadway performance of "Cyrano" which starred Kevin Kline and Jennifer Garner.   If I decide to wear it solo, you'll be able to see the word "panache" across the front.   Love that!
Then there's the combo t-shirt, batik cotton scarf, which isn't quite as comfy as scarves made solely from t-shirts, but it's kind of a cool look: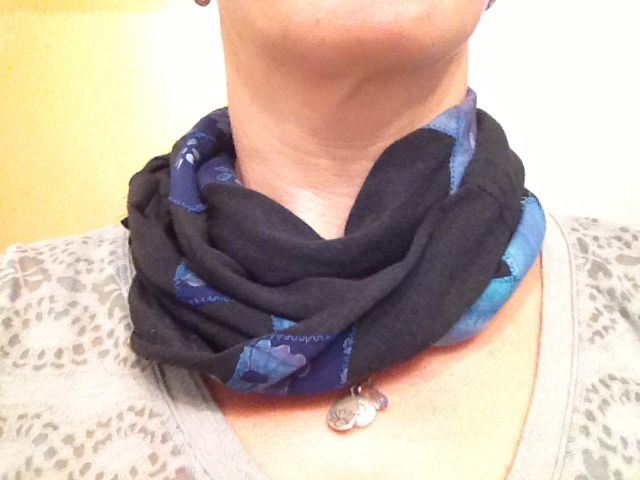 Tomorrow I have a few more prospective t-shirts lined up, ready to be re-made into the most comfortable accessory you could ask for.   If this keeps up, I'll have to start coercing my friends into wearing them as well!