Today Maya and I decided to go thrift store shopping, and I had the genius idea of venturing to the East Side (!) to look up the thrift stores I used to visit 20+ years ago during my brief stint as an Upper East Side resident.   Amazingly, each and every store is still open, still in the same locations and by the looks of things still being run by the same ladies.
The selection, however, has changed.
I have memories of amazing finds in these places.   Unfortunately, today at least, most of the stuff looked like this: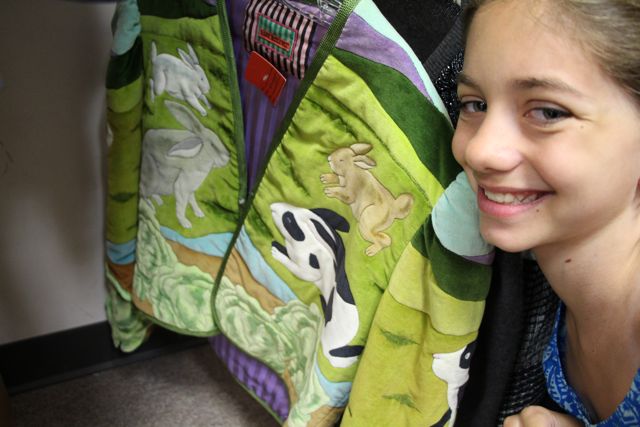 'Cause nothing says "fashion" like a velvet jacket with applique bunnies and cabbage leaves on it.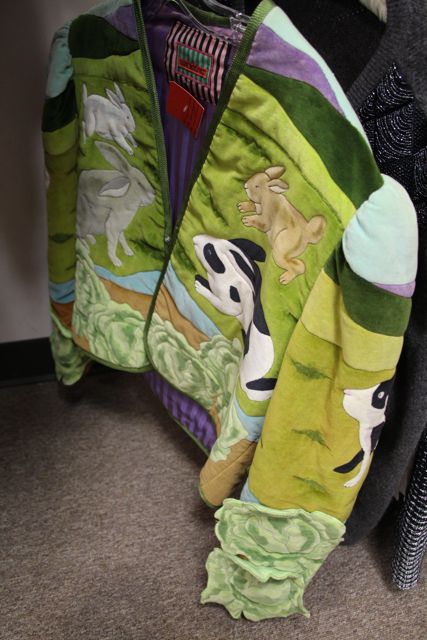 Look at that sleeve!!
I wish I'd had Maya wear it for the photo, but she did try on this beauty a little later: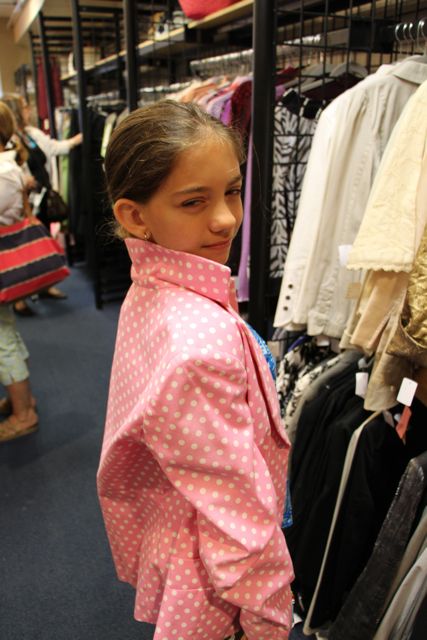 Actually it looks kind of cute in the picture, but trust me, it was a shade of pink that no human should ever wear on their body – particularly with polka dots!
Here's Maya expressing her opinion of the shop's less than stellar collection of clothing: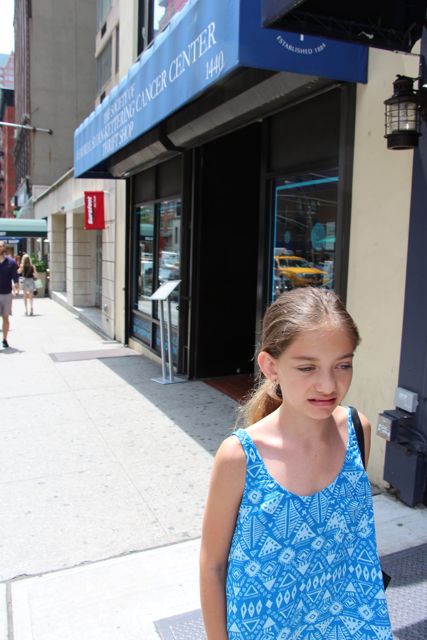 Luckily there was a Goodwill in the neighborhood, and despite a few, let us say "odd" employees, including one who kept coming out and telling those people waiting in line for the dressing rooms that they were being too loud (?) and another who randomly announced things like what time she gets off work every day or the fact that she doesn't like black clothes, we walked away with a few great finds.
This being New York, we followed up that outing with a walk over to Lincoln Center to see a free modern dance performance, part of which was done in the water of the Paul Milstein Pool.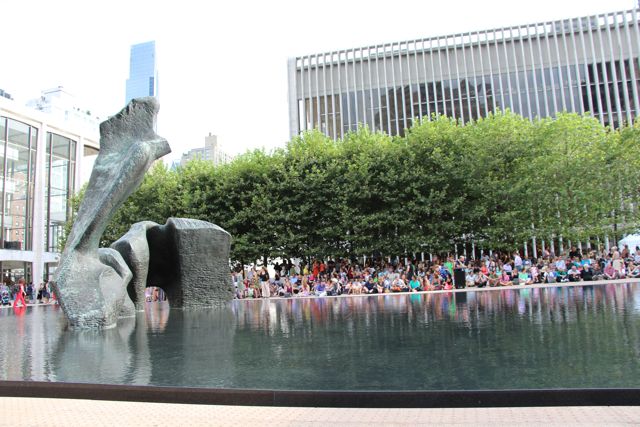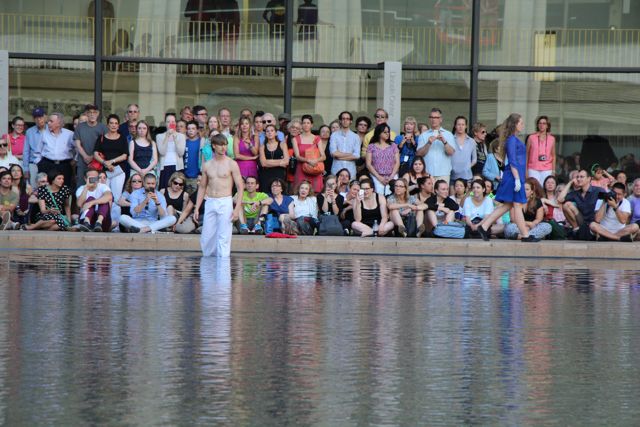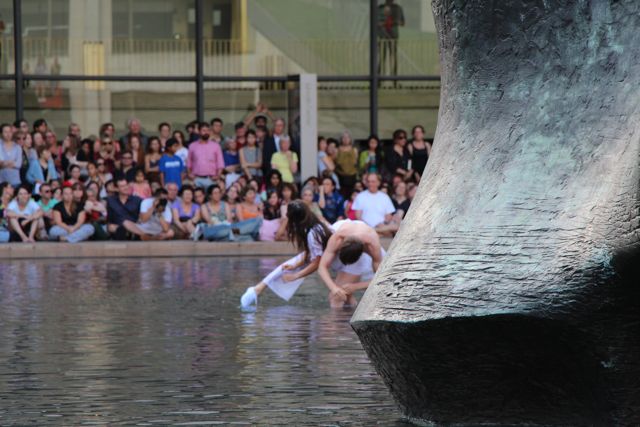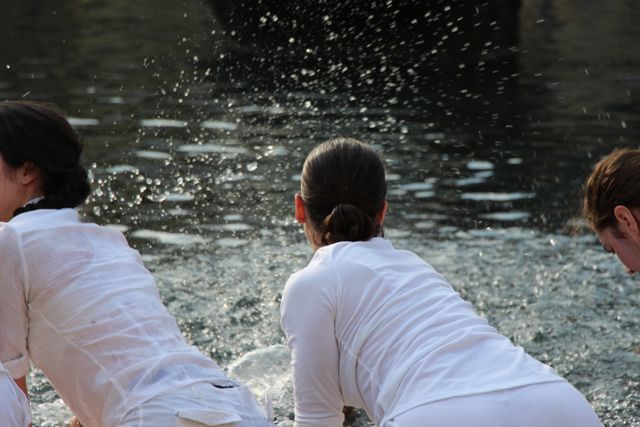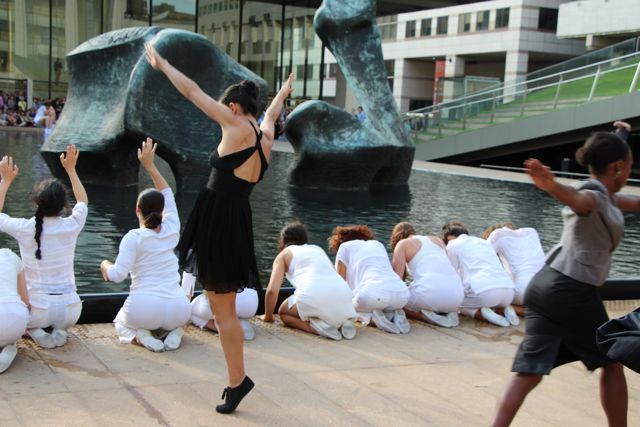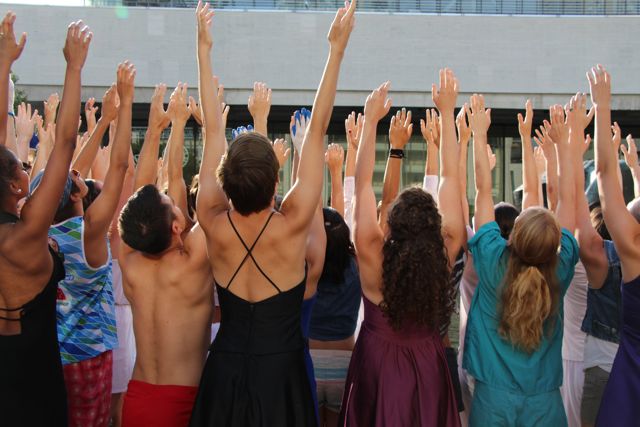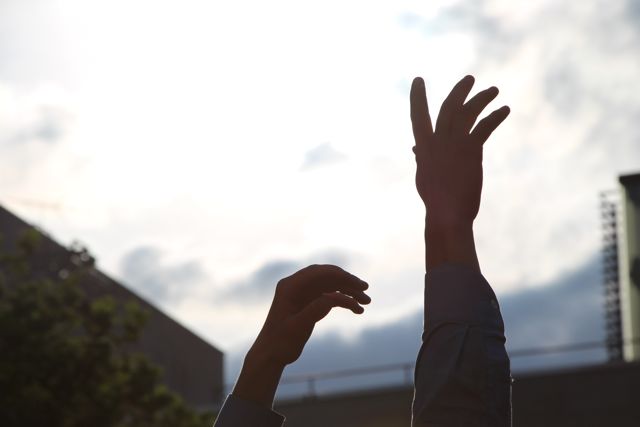 A perfect illustration of a day that moved from the ridiculous to the sublime.