A few weeks ago I re-organized my sewing area and discovered a pattern I purchased at least two years ago that had been collecting dust in a drawer.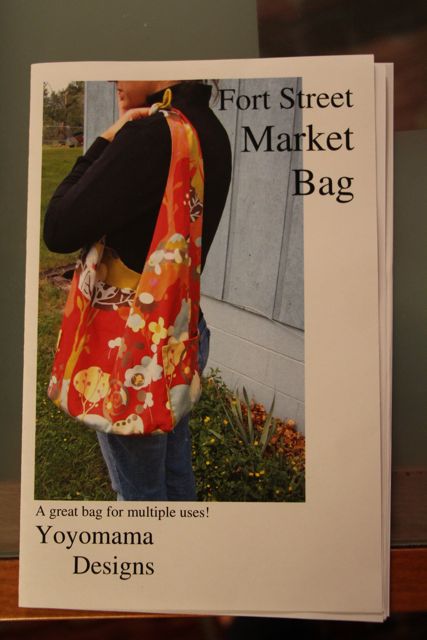 With all due respect to Yoyomama Designs, part of the reason I waited so long to do anything with this is that, despite the fact that I did buy the pattern, I had a hard time getting past the god-awful fabric choice they used in the photo.   Why do pattern makers do this?  Is there some marketing class that tells you to make your prototype using the gaudiest fabric available?   There must be, because I don't know how many times I've had to visualize an outfit or bag in some reasonable color or fabric choice because the one on the model looks like it was made from a print that Pucci rejected for being "too loud".   (Those of you unfamiliar with Pucci prints – let's just say "subtle" is not their thing.)
Anyway, last week I was downtown and went to my favorite fabric store in Manhattan, which happened to be having a warehouse sale.  So I got some gorgeous blue striped corduroy and a matching blue ultra-suede, and today I dusted off the pattern and spent a lovely afternoon sewing.   Here is the result: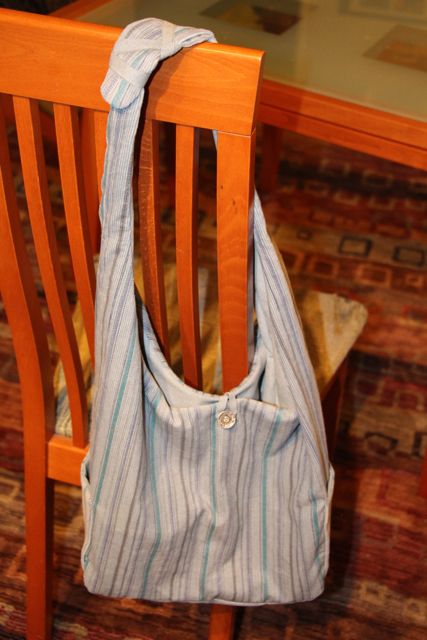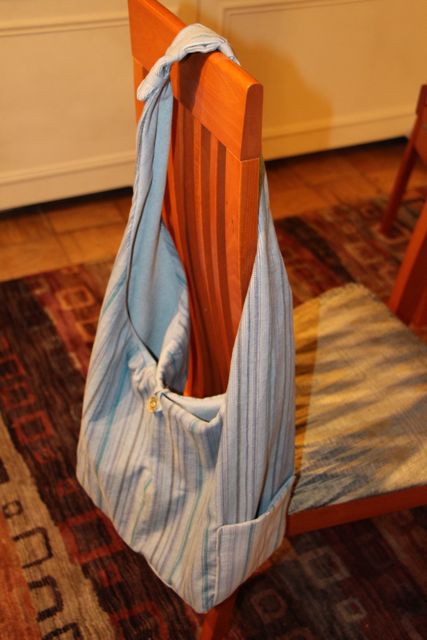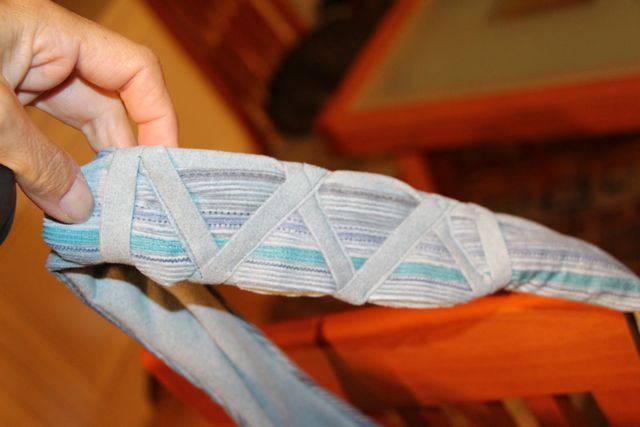 It turned out so well I'm going to make another one for Maya.
Nothing like a free afternoon and a project you can finish in one day!