It seems like just yesterday he was a smiling baby, new to the world and already breaking hearts.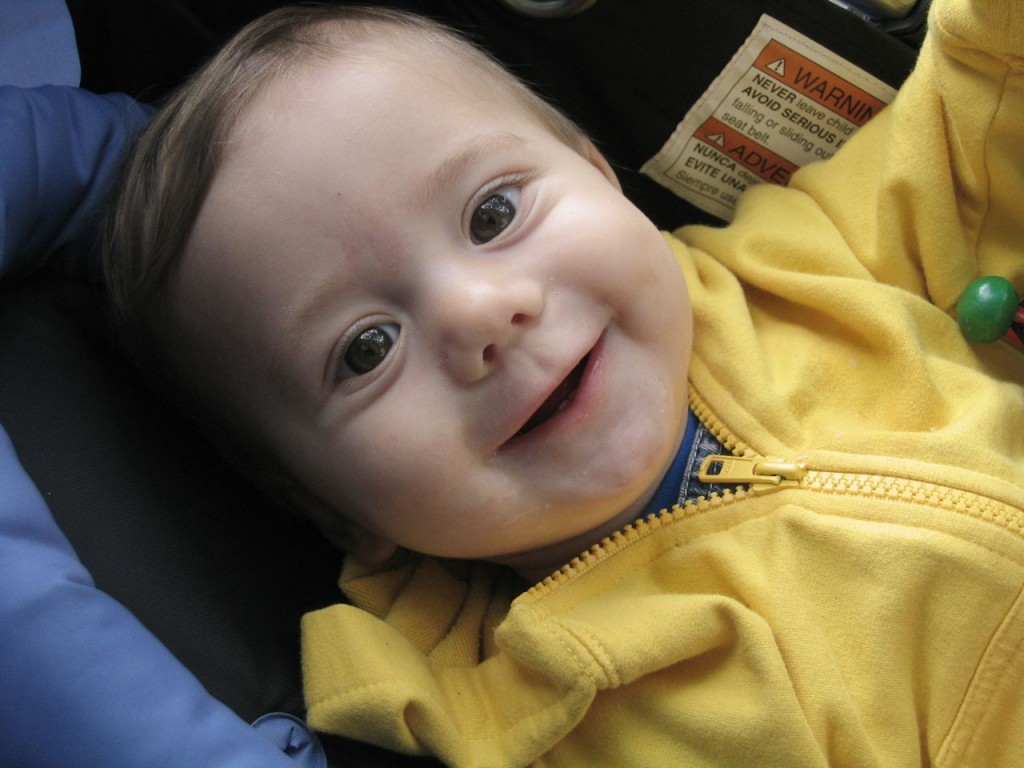 And today he turned nine.  He is still smiling and breaking hearts.  He is mellow and happy and just an overall joy to be around.   Today he had cake and opened gifts and we went bowling and sang karaoke.   In between he played Minecraft and his new Super Mario Bros 2 game.   It was a really good day.
And even though sometimes I wonder how it's possible that my baby boy has been on this earth for nine years already, I wouldn't turn back time.   With Ben, and Maya too, the older they get the more fun we have.
Happy 9th Birthday, my sweet boy!