At my aunt and uncle's house,  a small photo hangs on the wall in an unassuming brown frame, commanding no particular attention.  Look a little closer, though, and you see it contains a snapshot of history.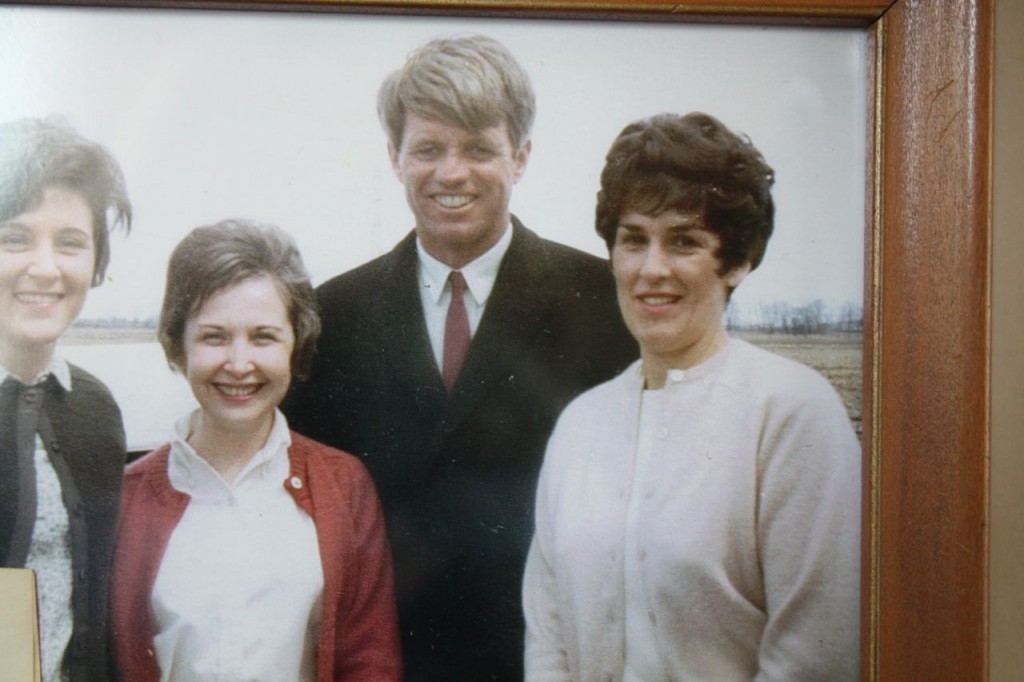 That's my Aunt Delores on the far right, and next to her is Bobby Kennedy.  The photo was taken in 1968, just one month before his assassination.   He'd stopped in Columbus Indiana to campaign at a local farm, and my aunt had helped with the refreshments.  One of Kennedy's bodyguards took the photo.   I've seen this photo for years and it has always struck me as a strange and unique thing; I would never imagine Bobby Kennedy on a farm in my hometown, and yet there he is standing next to my aunt in front of a cornfield.   He seems like such a regular person in the photo and not another tragic member of the legendary pantheon that is the Kennedy clan.
Stepping back a little farther in time, we catch a glimpse into daily life during WWII, when rationing was the order of the day.  I particularly enjoy the line at the bottom of the booklet that reads, "If you don't need it DON'T BUY IT!"    A maxim we could all do to remember, even without rationing for the war effort.