A couple of posts ago when I spoke about my visions for a room of my own, I mentioned that I've become one of those people who looks at home magazines.   It would, however, be more accurate to say that I have become one of those people who looks at one particular home magazine:   Dwell
I love this magazine.  They often focus on small spaces and clean, open floor plans.   This month's issue is all about the newest innovation in prefab housing, and almost everything they promote is environmentally sound.
Bottom line is this kind of stuff speaks to me.  I can see myself living in one of the homes they detail, which is never the case with other home magazines (House & Garden leaps to mind; far too heavy on the floral).
One of the best things I've seen in Dwell to date is this book cabinet: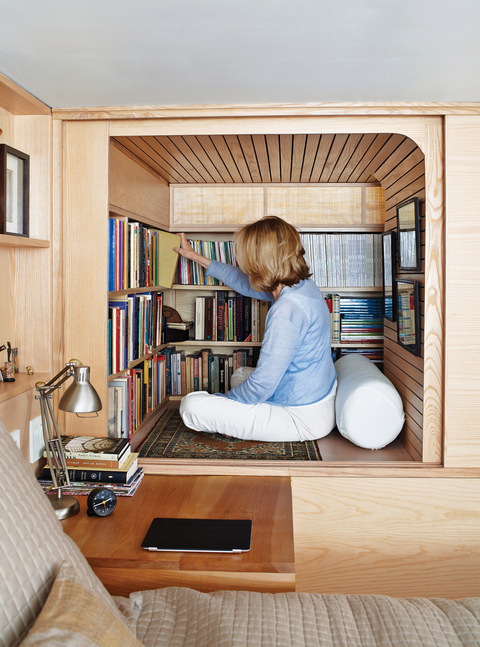 Love. It.
If you want to read more about this gorgeous little piece of design, the article is here.
So yeah, what I want in a house – or even just a room of my own – is amazingly creative and practical use of space.   No heavy tapestries or wall to wall carpeting; no gilded furniture or glass top tables with massive floral arrangements in the center.   Give me a few hundred square feet of uniquely designed oak built-ins.
Give me almost anything in Dwell.