One of my favorite scenes in the movie "Dead Poets Society" (a film made almost entirely of exceptional scenes) is when Robin Williams' character, Professor John Keating, commands his students to stand on top of their desks.  They are reluctant, as this is English class in a strict upper-crust boarding school, but they do it.   He tells them it will give them a different perspective and that it is always good to look at things from a different point of view.
I totally believe that.
Which is why my favorite art is the kind that makes me look at something I see all the time, but from a new perspective.
Enter artist Tatsu Nishi's "Discovering Columbus".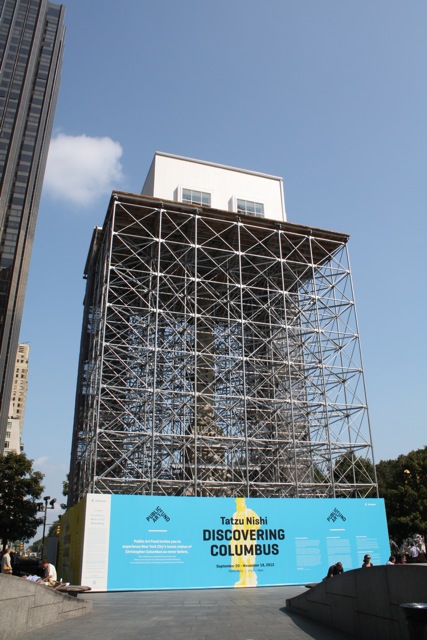 We walk by Columbus Circle on a regular basis.   It sits at 59th St. and Central Park West, across from the Time Warner Center and Trump International.   Christopher Columbus stands on top of his pedestal, and he seems kind of small and aloof up there, always looking south down 8th Avenue, and I never give him more than a passing glance.
Until today, when I spent some time sitting on a couch staring up at him from an arm's length away.
Nishi's exhibit is fun and astonishing.   The "living room"  in which the statue of Columbus becomes a very large coffee table piece, is posh but whimsical.   CNN plays on the large flat screen TV, current bestsellers line the bookshelves and the wallpaper is a custom design that pays tribute to American icons.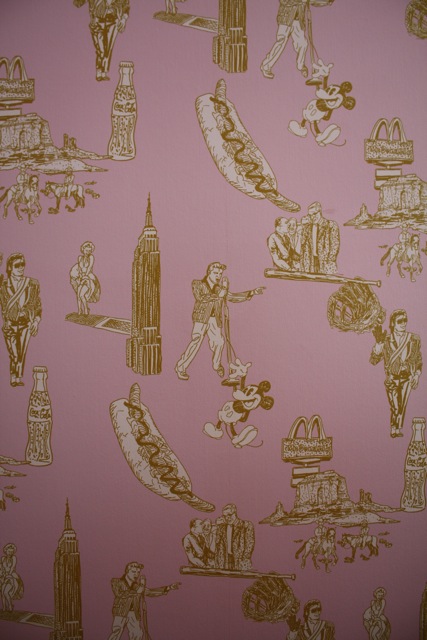 Entering the room, you see Columbus from the back, but his presence looms large, a far cry from the small and aloof man on a pedestal.
Circling the room, you first catch a glimpse of his profile and then suddenly there is his face, with an expression that looks somewhat astonished and surprised to find himself in this situation – suddenly the center of so much up close attention, and indoors to boot.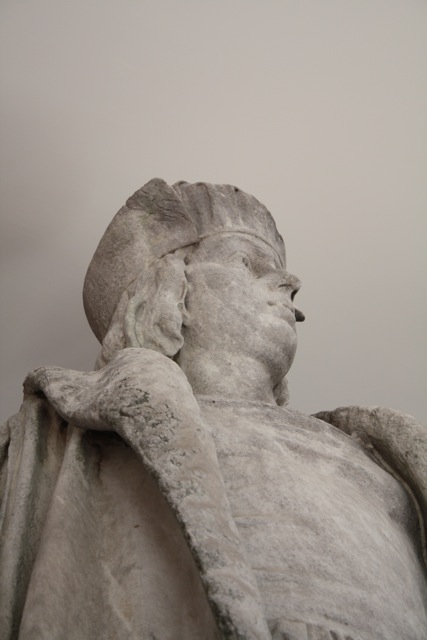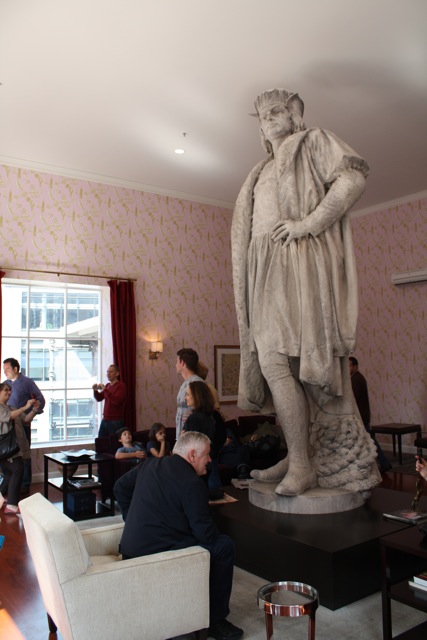 The kids relaxed on the couch for a few minutes while I walked around taking photos.  (They saw someone touch the statue which we had been repeatedly told – by the staff before entering the room -not to do).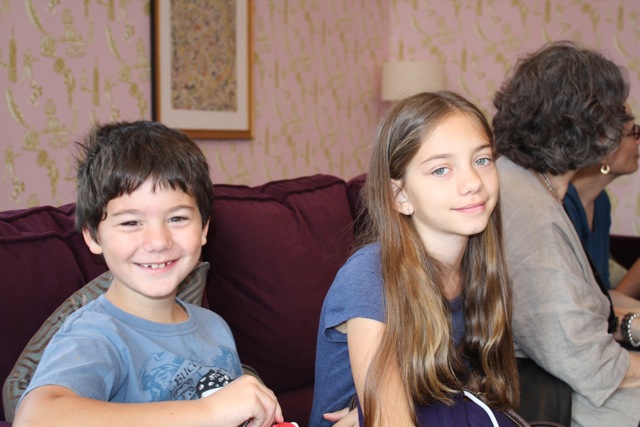 Of course, this being New York, the thing people are most interested in after they explore the contents of any living room are the views.  Chris Columbus has some great views, and we probably spent as much time looking out as we did looking in.
Nishi's exhibit is up until November 18th.  I may try to go again at night because that would be yet another perspective.
I have a feeling Columbus is going to be lonely on that pedestal when this is all over.