We spent most of the afternoon at a friends' birthday party, held at Hudson Beach.  Hudson Beach is not really a beach, but an area in Riverside Park overlooking the Hudson River where there is sand volleyball and the rings.   It also boasts a cafe, and is a fabulous place for a party in good weather.
That said, Ben was not thrilled to be there for the first 20 minutes or so.  No specific reason and in typical Ben fashion he soon left the blues behind and was laughing and playing with everyone else.   While he was still in a funk I snapped this photo, which despite the somber expression I really love: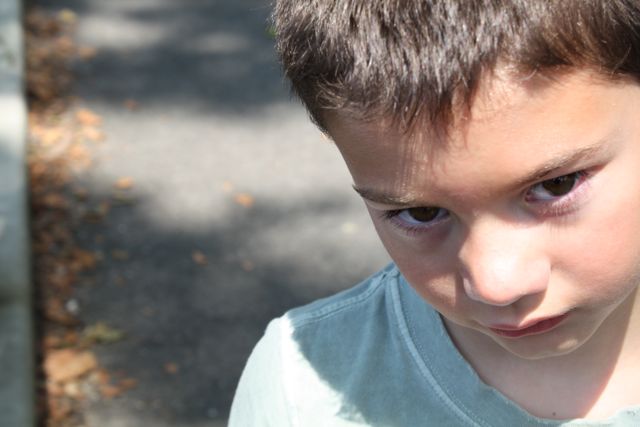 And then this one.  Flowers grow in abundance in New York City!