Today was one of the best birthdays I can remember (and sadly I can now remember far more than seems practical).    My amazing husband and kids wrote cards for me, there were flowers and a shopping trip to Athleta.  The shopping trip was probably a direct result of all my grousing about my inability to find clothes that I like and that fit.  Most of the time I would end my tirades with, "The only clothes I really like are the ones I got at Athleta."
I swear it wasn't meant as a hint.
After shopping we went to lunch, then took these photos: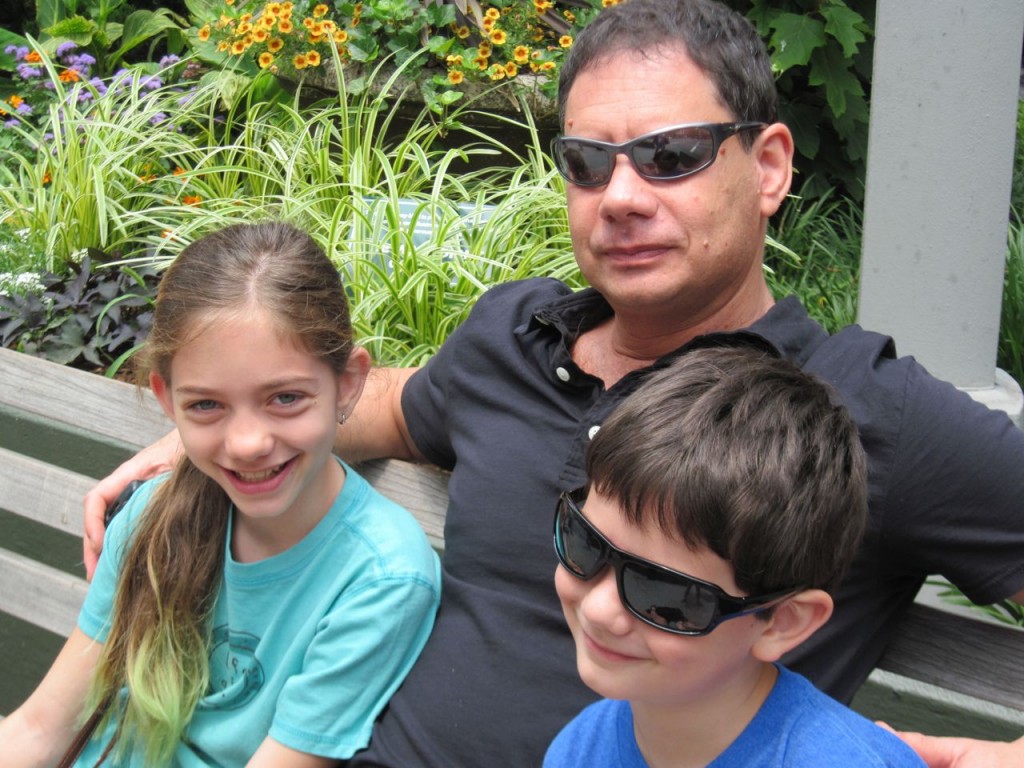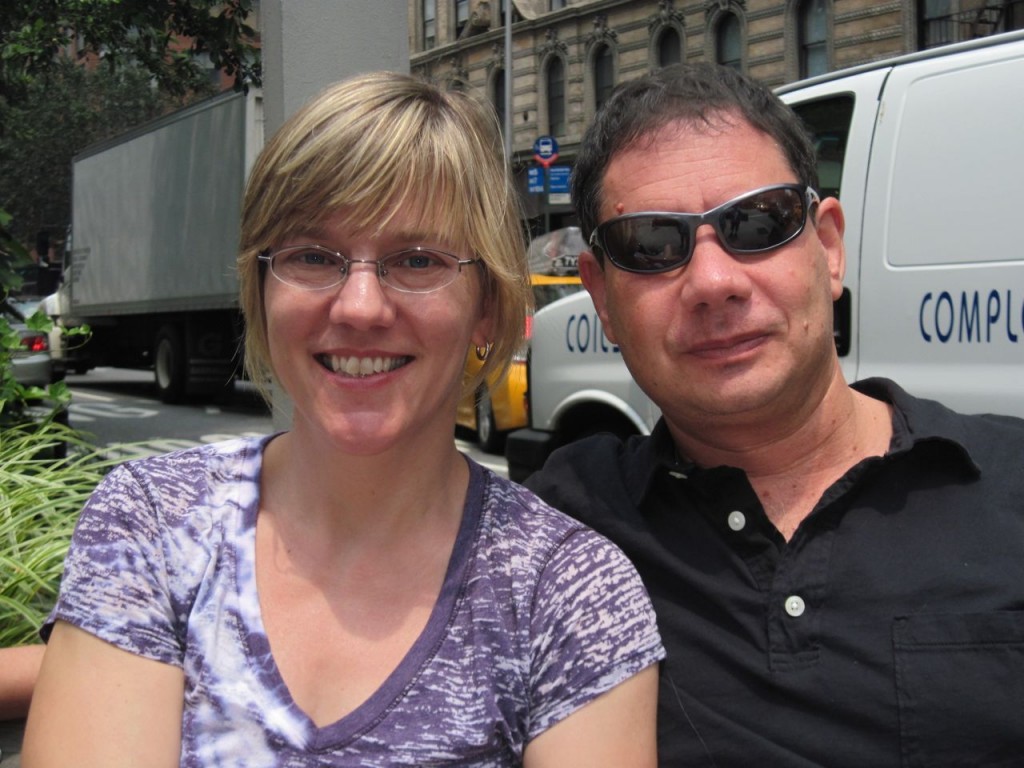 Joshua went to his office and the kids and I walked home under darkening skies, and then were privy to the most brilliant thunderstorm complete with jagged streaks of lightening and long rumbling bouts of thunder.   I love thunderstorms (especially when I am not out walking around in them).
A few hours, some games of Taki and one soccer match later (Germany 4, Greece 2) Joshua was home again, watermelon in hand; we promptly ate the whole thing.
I got many Happy Birthday wishes and phone calls from family and dear friends all over the world.  Really, I don't think I could have asked for a better day.