This was the scene in the Sheep Meadow of Central Park this afternoon: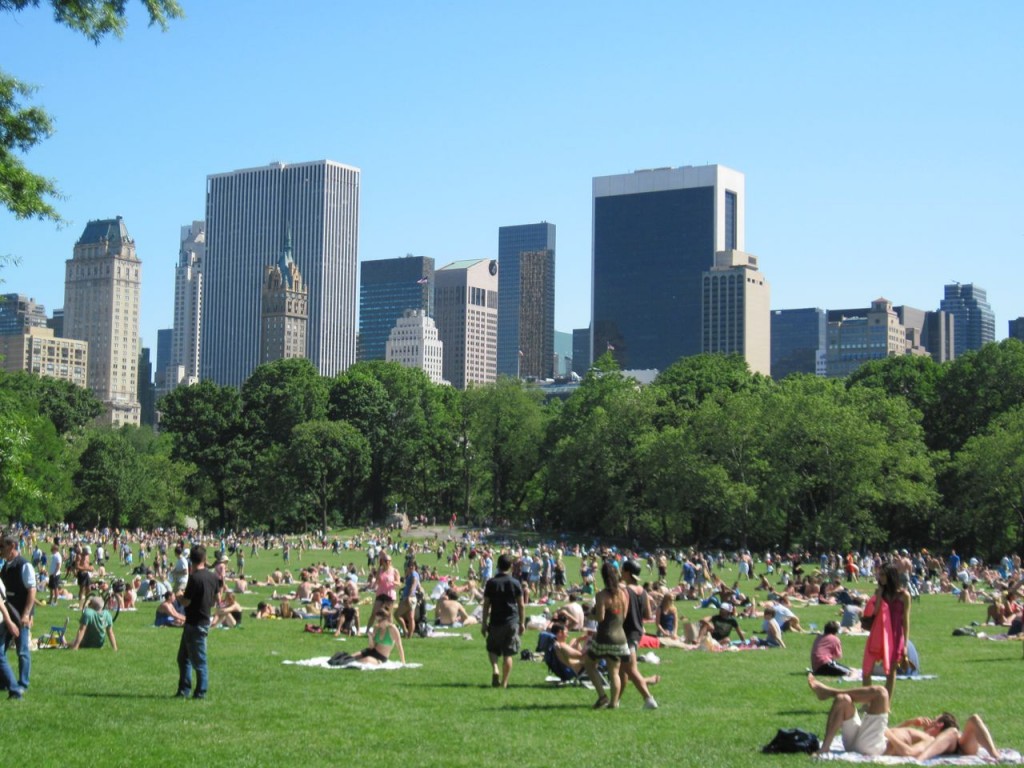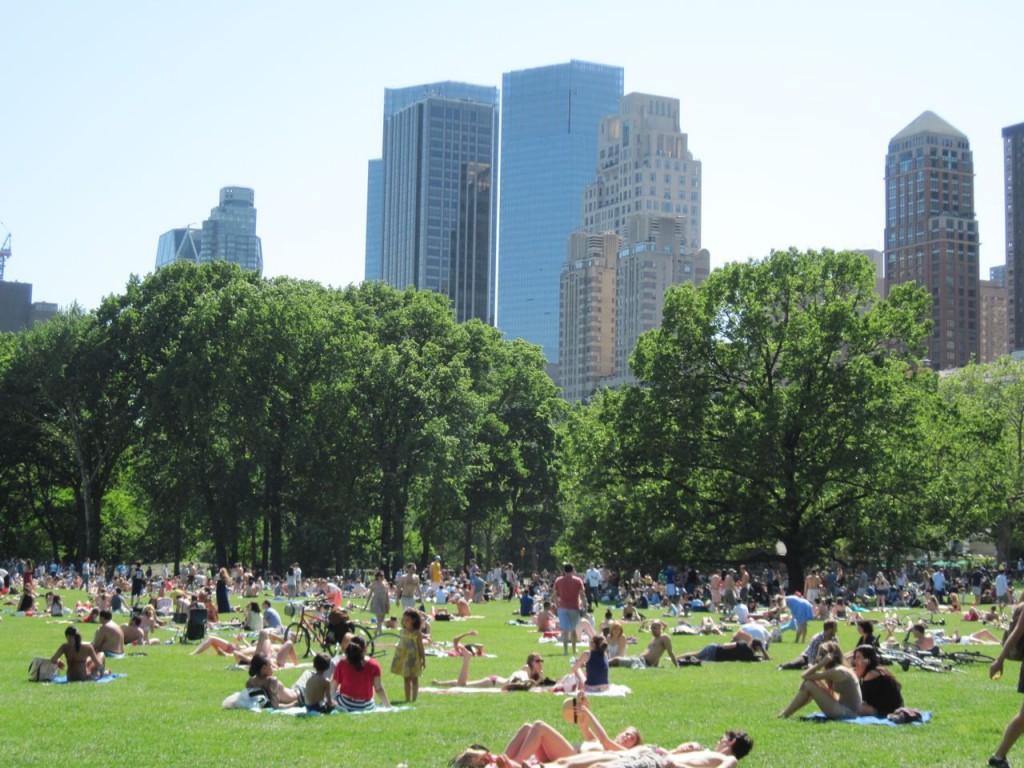 We, like so many others, took our blanket and our frisbees and headed to the park to enjoy the sun.   Ben got to play in an impromptu soccer game with a bunch of other boys about his age (and even scored a goal!) then played frisbee and explored the rocks with Joshua, while Maya and I lounged on the blanket and worked on a story she was preparing for our book club.
We'd been there only a few minutes when I started to hear cheering, which grew and grew.  I stood up and saw hundreds of people standing, cheering and applauding.   Scanning the crowd for the source of the excitement, I spotted a young man on one knee, maybe 50 yards away, proposing to his girlfriend, and above them in the sky were the words "Will You Marry Me?" – the skywriter finished his run and the crowd kept cheering and then cheered some more when the girl said yes.    By that time we were applauding right along with everyone else.  How could you not?
Pretty nice afternoon in the park.